Engineered quartz countertops not only boast elegant looks and beautiful patterns, but they are also extremely durable. They can make your kitchen and the whole house a real celebration. Don't be suspicious of the product's beauty - this modern hi-tech material is easy to care for. All you will need is a sponge, soap and water.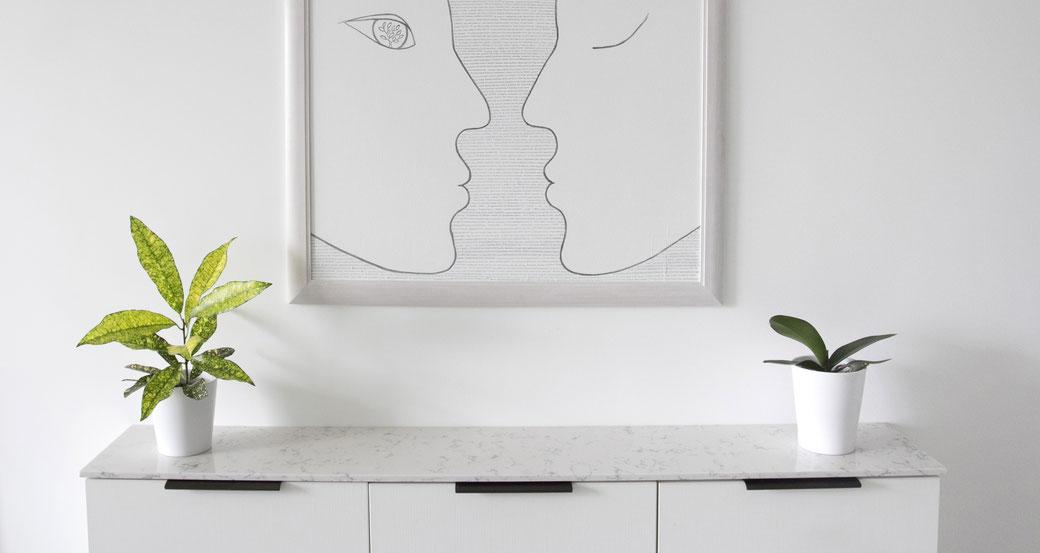 Engineered quartz materials mimic natural stones in their texture and patterns, but can be more practical in everyday life. Such worktops are not only more resistant to chipping than worktops from stones, but they are also non-porous. This means that mold and fungi spores do not like engineered stone worktops. They simply cannot penetrate into this material and damage it. Such countertops can serve a lifetime.
Engineered quartz consists of 95-97 percent ground quartz particles, and only 5-10 percent resins and pigments. It is non-toxic and does not cause allergies. Most engineered quartz products have Green Guard Environmental Institute certificate which ensures the lowest possible amount of volatile substances released into the environment. After all, everything on the planet at least minimally breathes.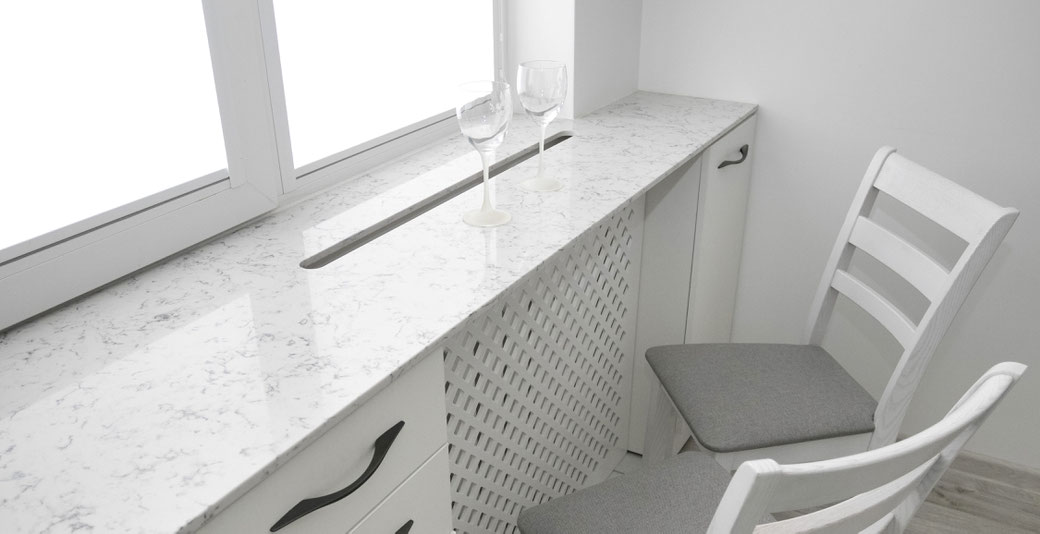 Not only engineered quartz is as hard as granite, but due to the minimal amount of resins in its composition, it is resistant to etching, scratches and other external influences. This non-porous material does not absorb liquids. If you pour carrot juice on your quartz worktop or sprinkle it with curry powder, don't worry. After cleaning it with soapy water, no stains will remain. You can forget stone sealers and stone waxes.
Another good property of engineered quartz is its relative resistance to heat (up to 150 °C). If you accidentally place a hot pot on your quartz countertop, most likely nothing will happen. Just take the pot off quickly and don't sport it purposefully. It's not a good idea to place hot pans directly on quartz countertops until they have cooled down, because quartz can be susceptible to burning from very high temperatures. If quartz is exposed to extreme heat, it can discolor because of the limits imposed by the resins in the material.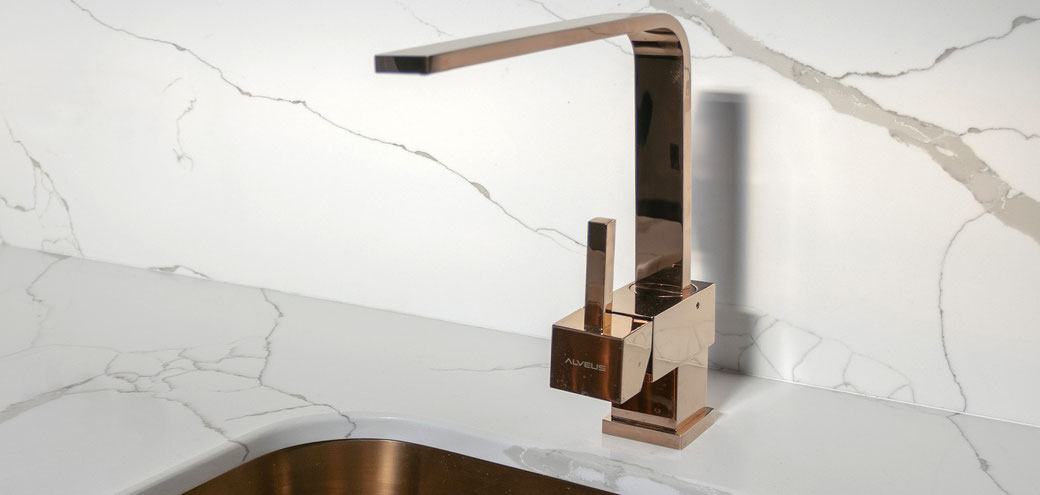 The choice of engineered quartz colours and patterns is very wide to match all kinds of interiors, be it modern, retro, eclectic or traditional style. You will definitely come across the one you like. Just one thing to keep in mind: fingerprints will be more visible on glossy black surfaces.
The sink made of any material can be installed under your quartz countertop. Udermount sink is very practical, as the food residues when cleaning the worktop will not stick to the sink edges or get into the gaps. No crombs or dirt will need to be scratched or brushed from them. Cleaning your worktop with a damp cloth will be enough to make it look impeccable.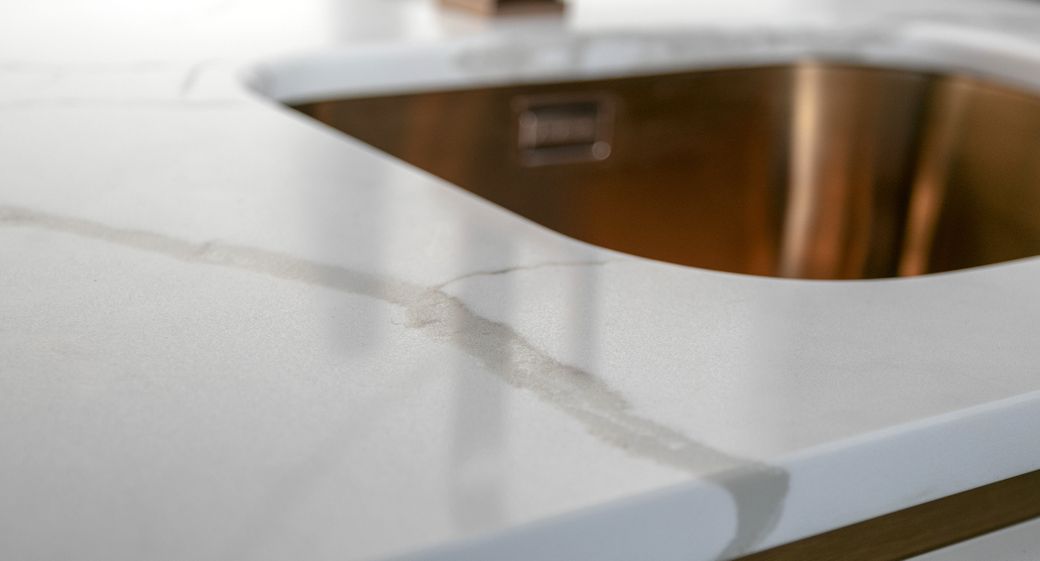 Engineered quartz will look great as a dining table top, as coffee table surface or as console cladding. It will definitely add to elegance and freshness in any home or office. Quartz looks great as window sills and wall partitions, too. Since quartz slabs are large, even a big quartz covered surface will have just a few joints. This is especially relevant when using quartz panels to cover walls and floors. It is also important when creating large architectural pieces in public spaces, such as reception areas, restaurants, clinics, halls, or bars.
Radianz, Silestone, Caesarstone, Technistone